TeamViewer Install for Help

Click HERE to Download TeamViewer.
When you land on the TeanViewer download page- click the green button.
(If the webpage asks about Cookies, just accept.)
The download may appear as follows:
In Chrome along the bottom- Click to run.


Or as a pop up- Save to Downloads, find file and Click to run.
In FireFox, it will ask you to save: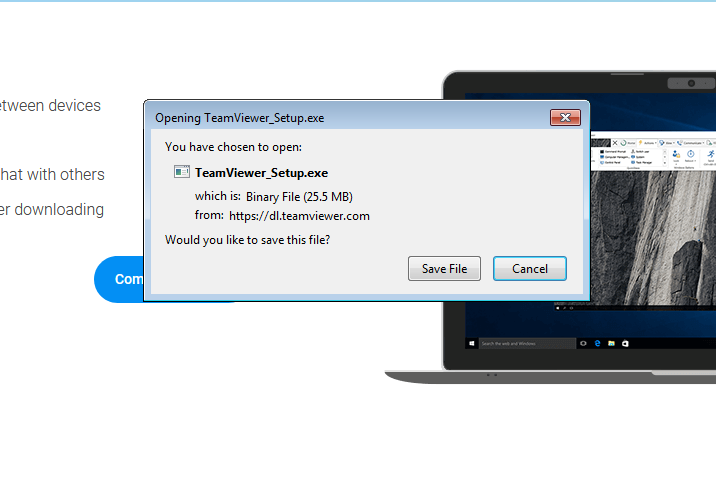 And then you can run it from the arrow above.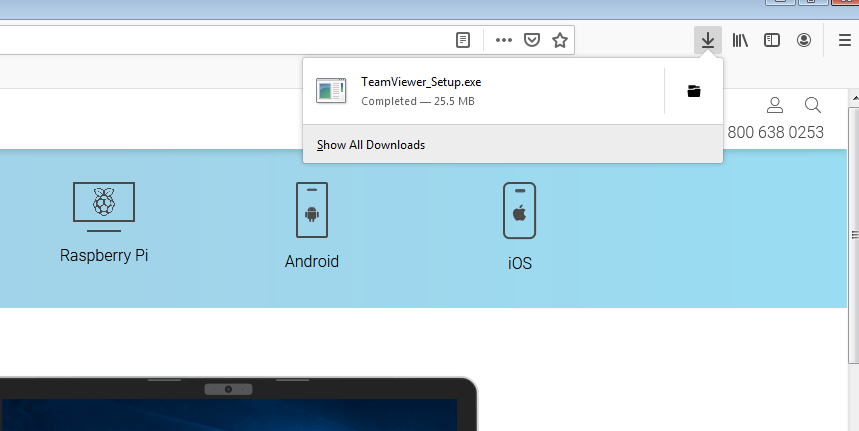 In Microsofts browsers, it will show on the bottom- click "Run".

When you run the programs, you may have a security pop up asking if its OK to "Allow this App or Program to make changes", say Yes.
During install, you will need to select "Default" and "Personal Use" as shown below:
Then click Accept - Finish.
(Newer versions of TeamViewer may have only "Default" on first screen, and you choose "Person Use" after install completes.)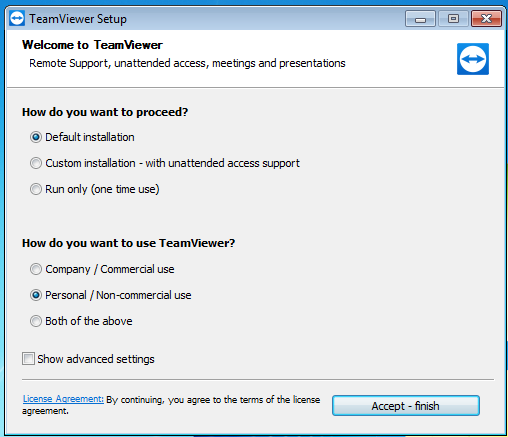 During install, please close any webpages or windows that open other than the install progress screen.
When install is done, you will see the following screen, but with Your ID and Password showing under "Allow Remote Control".
You are now ready to call me and I can log in with this info.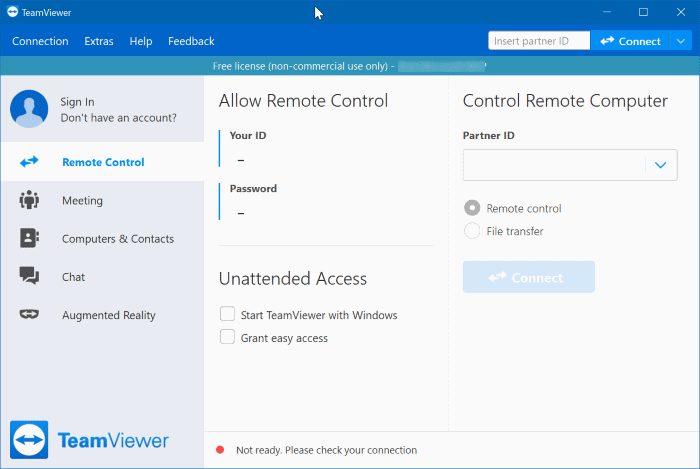 Email Me